Concerts
Ogaki Festival Gamelan Ensemble
Venue: Butokuden
Date/Time: Fri, Sept 19, 18:00-21:00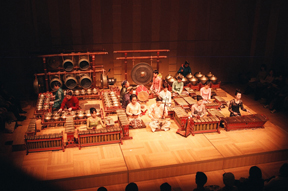 Opening Ceremony Concert.
Performances include: the new work The Drop that Falls on Ragdorian (Yutaka Takahashi) performed by two IAMAS graduate students, the world premier of Ratna Sari, Protector of the Ocean (Yuichi Matsumoto), and Love Tribute for gamelan ensemble, written by the much talked about composer Masahiro Miwa.
---
Tetsuya Umeda
Venue: GLAMDY
Date/Time: Sat, Sept 20, 17:30-18:30

---
Ogaki Festival Gamelan Ensemble
Venue: Butokuden
Date/Time: Sat, Sept 20, 19:00-21:00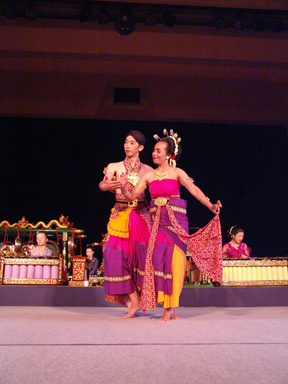 Two classic famous Javanese songs and dances will be performed. Please enjoy the extraordinary coexistence of gently flowing time mixed with a tension that resembles the moment an archer aims with his/her bow and arrow.
Photograph: Shin Sakuma and WIYANTARI Sakuma, Javanese Dance, Karonsih, 2003
---
Venue: Shiki-no-Hiroba
Date/Time: Sun, Sept 21, 17:00-18:20

Guests will be openly requested to participate, and together all members will perform under the basic rule that each individual will play one "sine wave." Please join in the performance by bringing your own equipment that is capable of emitting sine waves, or by using one of the devices available at the venue. Software that can perform sine waves will be distributed to guests who have computers.
http://swo.jp/
---
Taro Yasuno+H.584、Team SZK、Satoshi Fukushima、mimiZ、Yuichi Matsumoto
Venue: Suitopia Center, Ongakudo (Concert Hall)
Date/Time: Tues, Sept 23 (National Holiday), 17:00-19:00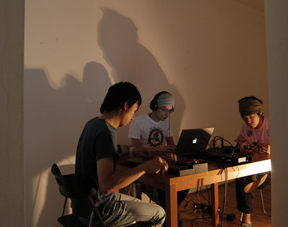 What kind of music is being played today in the fields of contemporary and computer music?
In recent years, music created at IAMAS has gained attention both in Japan and overseas. This generally unfamiliar music will resound through the venue as Prof. Masahiro Miwa provides an explanation of the distinguishing elements in each song. Anyone is welcome to attend this concert.
---
Venue: Ogaki Event House
Date/Time: Sat, Sept 27, 18:00-20:30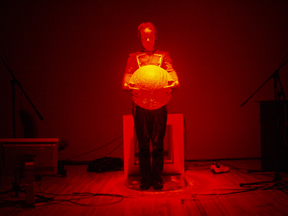 This is an open, live performance event that assumes the themes of live stream and town, adeptly employing sound and visual media.
Performers: autopiixel, Takeko Akamatsu+Kaseo, Masayuki Akamatsu + Fredrik Olofsson + Itaru Yasuda, landscapers, Fredrik Olofsson
---
Ogaki Festival Gamelan Ensemble+Workshop Participants
Venue: Butokuden
Date/Time: Sun, Sept 28, 18:00-20:00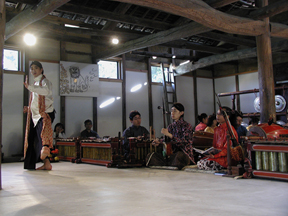 The program includes a repeat performance by two IAMAS Institute students of a new piece and a presentation of a collaborative work by the Gamelan, Javanese Dance, and Cinematic Media Workshops.