Introduction to IAMAS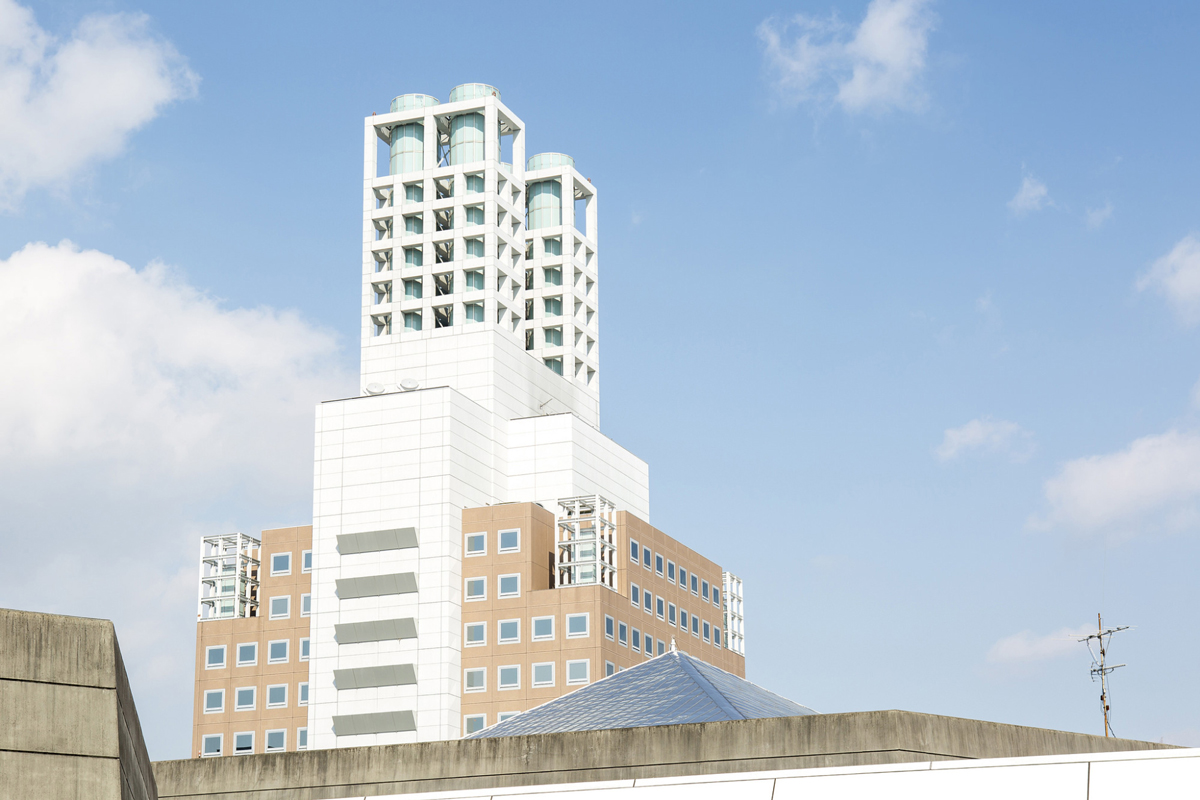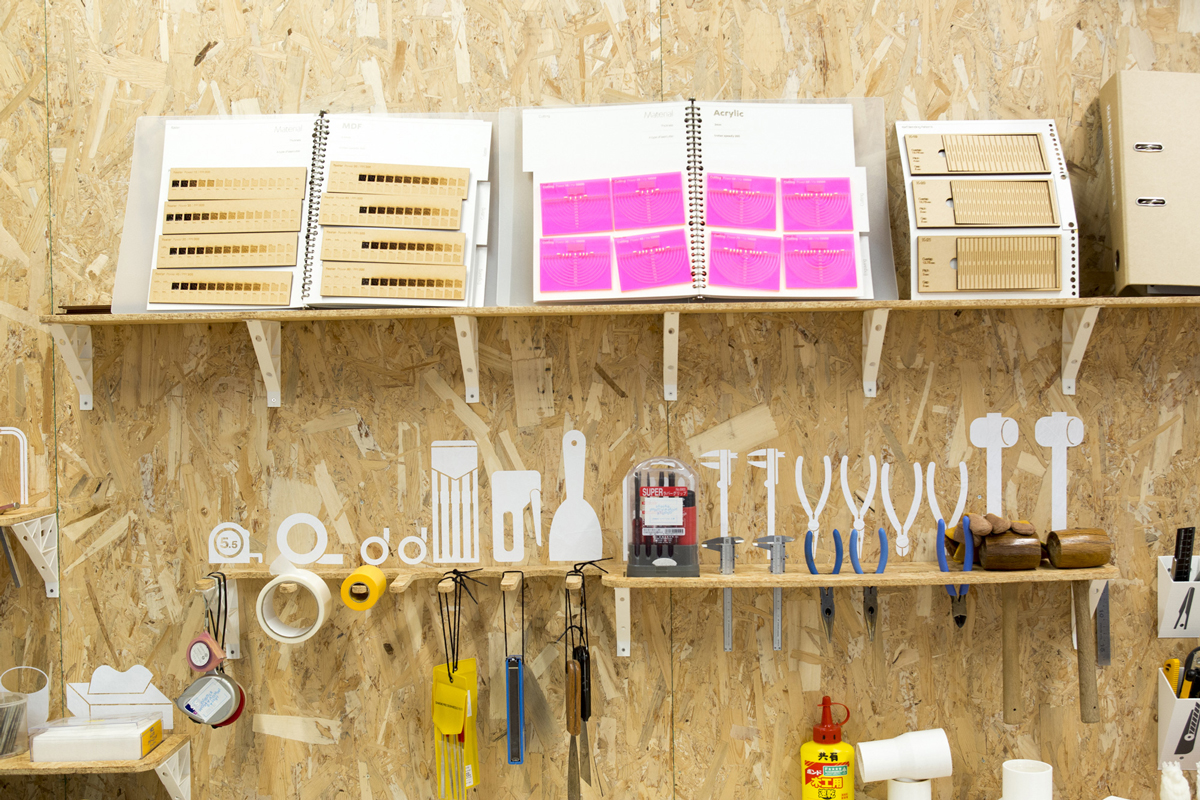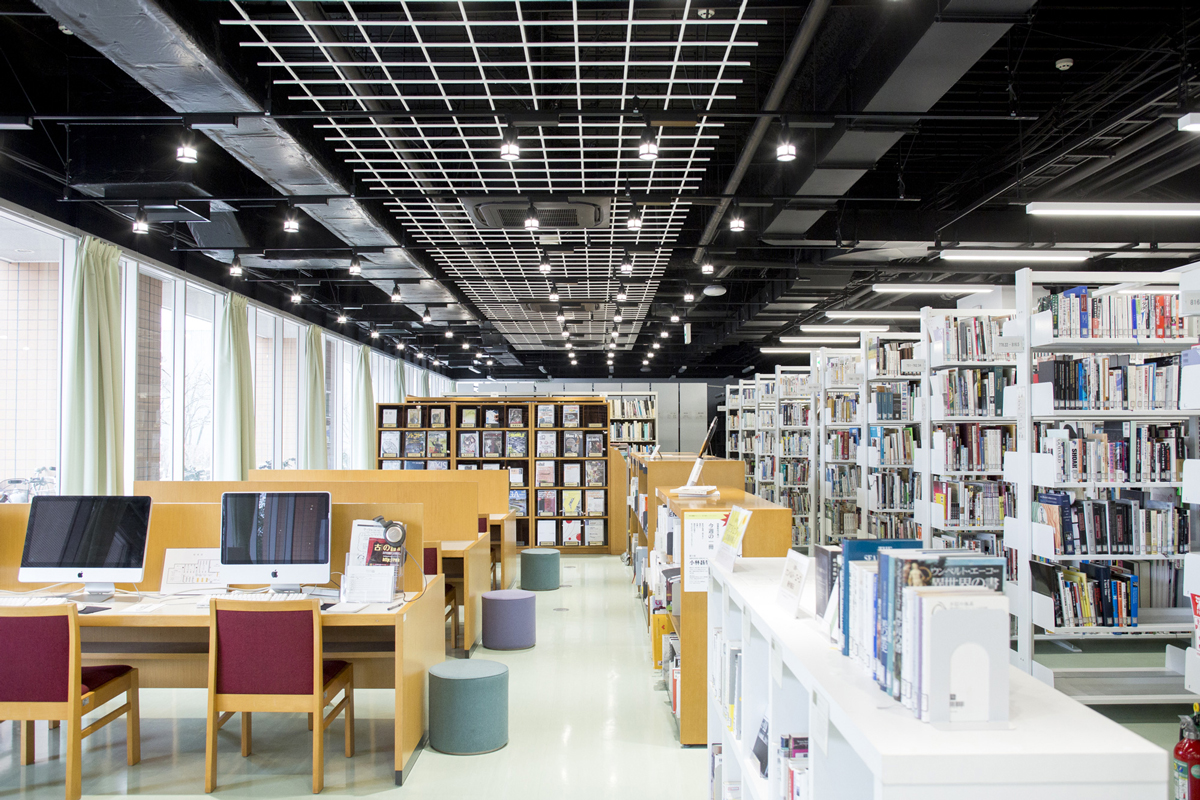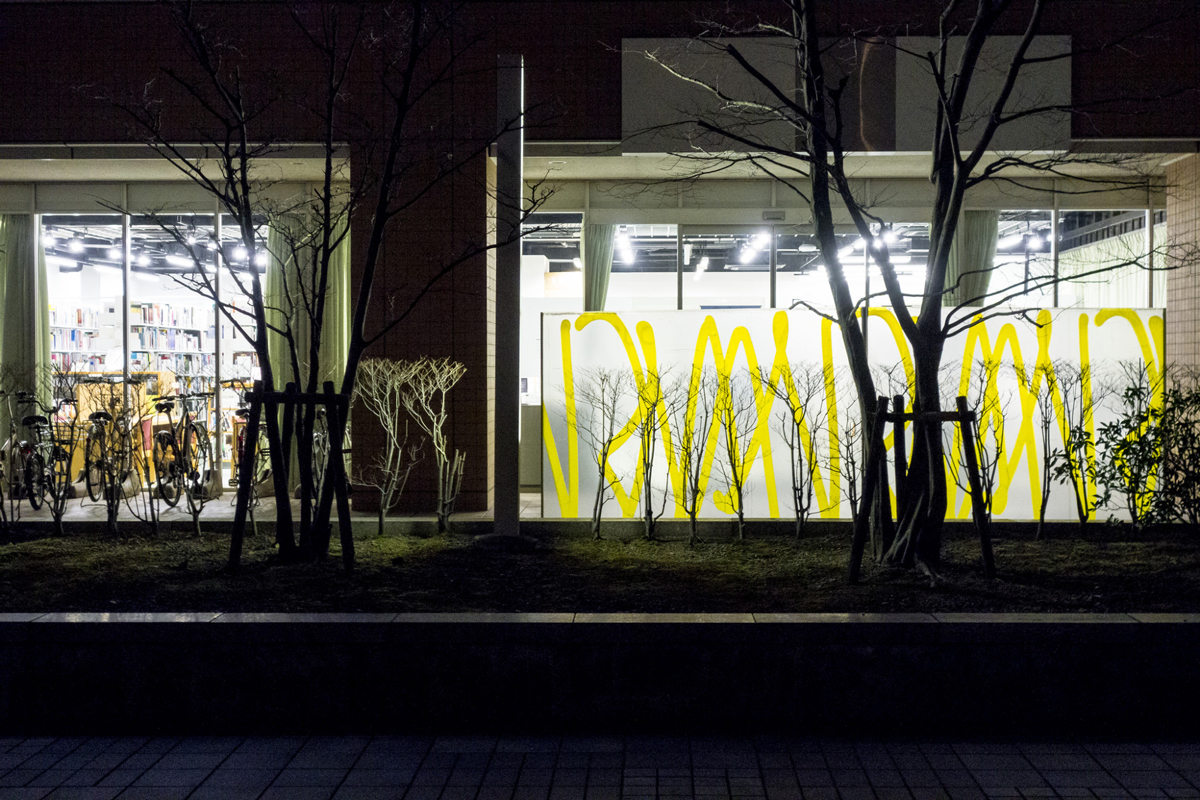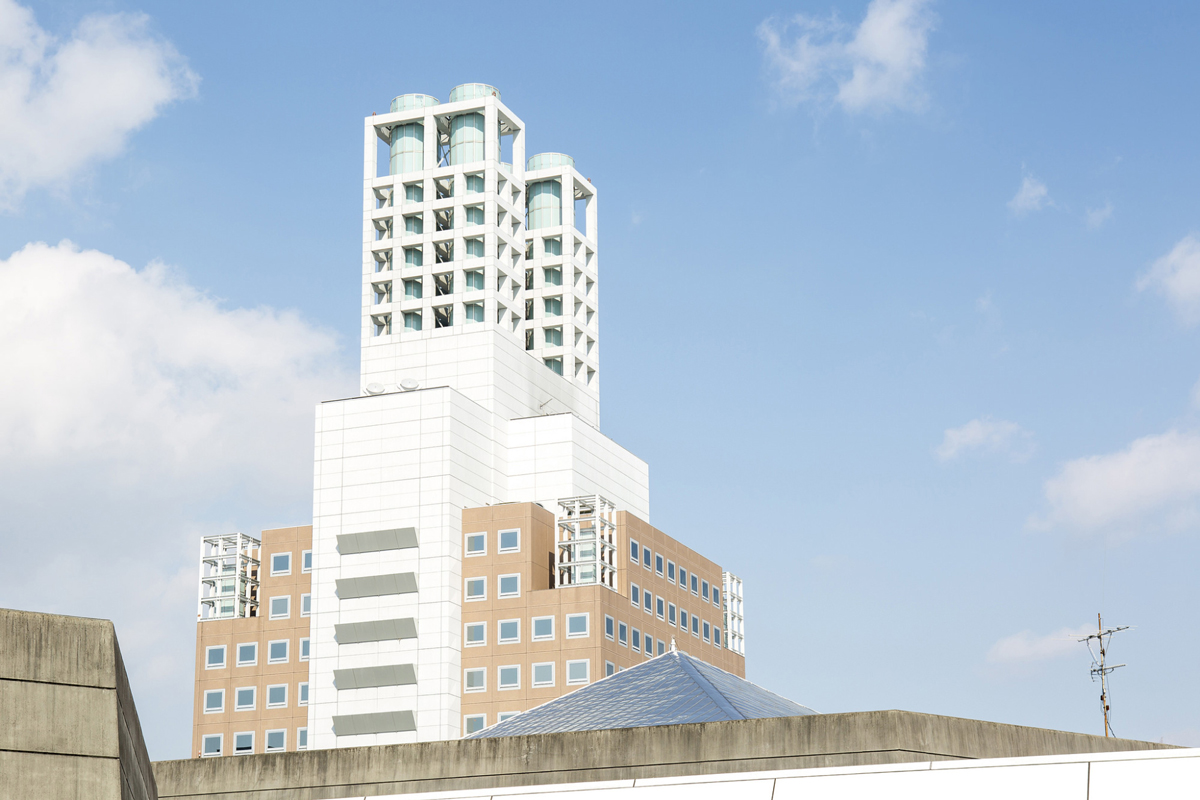 IAMAS, a master's level graduate school launched by Gifu Prefecture in 2001. It enjoys an international reputation as a limited enrollment graduate program, with a full complement of highly qualified instructors.
IAMAS was founded on the principle of exploring the convergence of arts and sciences. It is a school that combines progressive technological development and cultural trends to propose advanced artistic expression, design innovation, and ideals for new community and manufacturing techniques.
IAMAS aims to educate socially aware "creatives" through an intensive research and hands-on practice.
Since relocating to the Softopia Japan area in 2014, IAMAS has developed activities around a 'field-style' campus that is open to both local and regional communities, thus creating a unique open space research and educational institution.
---
Main Research Area
The features of IAMAS's research education are its social implementations that use projects as their linchpins, team-teaching by faculty from various disciplines, and its enriched curriculum where students obtain specialized as well as comprehensive knowledge.
Also, the collaboration between students from various disciplines (art and design, ideology, science and technology, sociology, etc.) helps students stimulate one another, letting them broaden their individual skills and knowledge in a research environment with an elite selected few. The strength of its network of graduates is another of IAMAS's appealing points.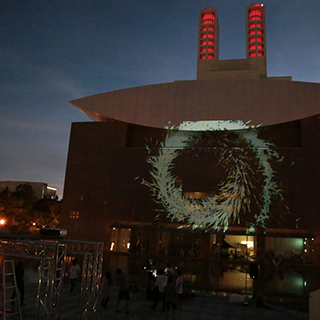 Enhanced Experience Environment Project
In this project, while looking at the impact brought about by the large paradigm change of the singularity, etc., we do research for creating an environment that enhances our experience. In order to enhance an experience as one that looks ahead to a future that emphasizes real-time and real-space, we actualize it as works and services while applying technological development and existing technologies.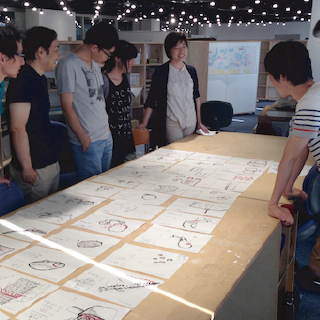 "Prototyping tomorrow" Project
In this project, while reviewing a creation process that includes various design techniques, such as design thinking, we extract existing social issues, and create prototypes that can actually be experienced in order to attempt creating a vision of the future. We implement collaborative research as real projects, and do practical research via topics received from companies. We will exhibit an introduction of the project's activities, as well as the development of our research.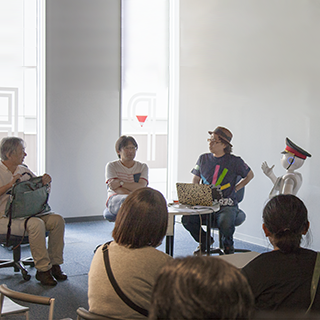 Art Thinking Project
In this project, we hold seminars, planned exhibitions, and events centered on students' individual artistic activities (work creation and planning, etc.). This year, we implemented exhibitions in open spaces and events in public spaces in Ogaki, with people participating as they liked. We stress "thinking about" what significance artistic activities carry for each person.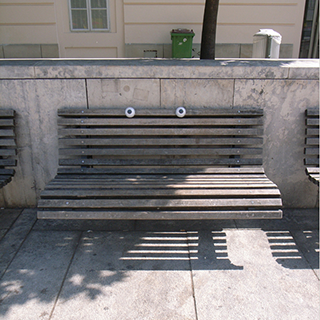 New TOY Project
When researching media creation, while it goes without saying that questioning the content of that creation is important, one cannot ignore the problem of how to convey it. Using each participant's theme, this project creates toys while cycling through the three processes of "create", "convey", and "think", and looks at the concept of a new creation that will surpass the divergence of academism and populism held by modern society.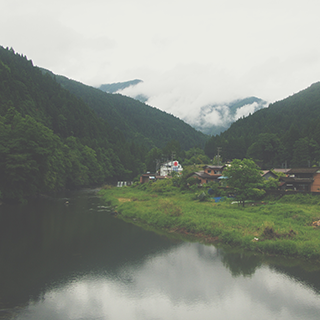 Neo co-creation Project
In this project, we renovated an old building in the Neo district of Motosu in Gifu – which is continuing to become more of a marginal area – and created "neokoza", a base of operations where people in the area and creators inside and outside the region interact and work together. Through our activities where we question and think about our livelihoods with nature, energy, and production activities, and then create something, we search for a new society that hinges on co-creation.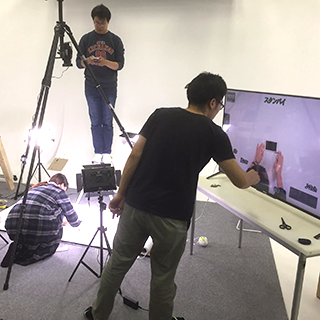 HDII High-Definition Video Technology Creations Project
This is a project for expression research that accompanies the technical innovation of visual media in the modern age. The next generation high definition video technology known as 4k and 8k achieves a finer depiction than traditional mediums. And while that is treated as matter-of-fact, we are moving forward with research on new expressive forms and techniques that will be achieved through those technologies.
---
President's Greeting
Last year, IAMAS celebrated the 20th anniversary of its founding as the former International Academy of Media Arts and Sciences. From the time of its establishment, it has been thought of as a "(Media) Art School." And so it is. However, just as the word "ars" from which "art" was derived signifies both "technique" and "technology," IAMAS is not a place where we pursue beauty alone. Rather, it is a place where we study intellectual techniques for living in tomorrow's society; beauty is no more than one indispensable part of that. In other words, IAMAS is a "microcosm" in which 19 or so specialists from various, completely distinct fields have gathered in a place called Ogaki to work together with students to continue their activities.

In this time of drastic change in the world, ours is not an era in which the importance of scholarship as a "cosmos" is recognized. In this time when technological innovation ignores logic, plunders from our future descendants, and lays waste to our spirits, what we require is not fragmentary specialized knowledge and skill whose aim is simply to make it through another round of competition; rather, what we truly need is an intelligence that allows us to think deeply about the true value of these things and to create a better future. This intelligence is based in the humility to lend our ears to the voices of the dead, and the sensitivity and sense of responsibility to wish for the happiness of those who will live in the future. From this, we simultaneously learn those skills which are indispensable if we are to challenge new possibilities and to ascertain what in the world we can do for the future right now, as solitary individuals. The "art" of IAMAS' microcosm, although it is based upon diverse specialized fields, is a single intelligence. In other words, it is a technique for the formation of a unified creativity. This "IAMAS Spirit," fostered over the past 20 years, is what has supported the activities of our graduates in diverse fields and regions, and it is the reason why this small school in Gifu prefecture has come to be recognized internationally as a university without peer. I am certain that this spirit – all the more in the coming world poised to reach the heights of confusion – will go on to demonstrate its true value.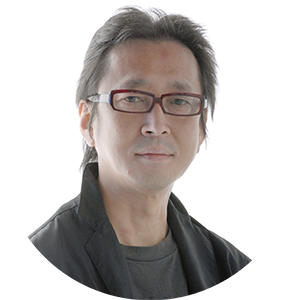 President
Masahiro Miwa
---
Faculty
All teachers conduct research and activities in various specialized fields, including interaction, design, media art, film and photography, music, aesthetics, community and networks.

> Faculty List