In this exhibition, individual and group art works and research
projects currently in progress at IAMAS (Institute of Advance Media Arts
and Sciences / International Academy of Media Arts and Sciences) are introduced at their current stage of development. The exhibition will coincide with Biennale.
snapshot
2006.09.15
The title of the exhibition, SnapShot, incorporates the meaning of a concise presentation of works taken at a certain time in development. This exhibition serves as an opportunity to compile a running list of activities currently under development at IAMAS while providing exhibitors the maximum use of this opportunity to continue on to the next stage of development.
Exhibition
2006.09.14
Oct 6 (Fri) to 15 (Sun)
Softopia Japan Center IAMAS MediaLab
10:00 - 17:00

iamasTV Project
iamasTV
SHY (Chika Sawano, Sunao Hiruta, Yoshimori Furukawa)
tetra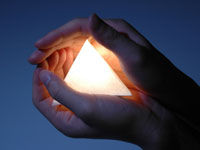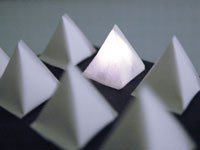 From Zero: Taking another look (Ryosuke Akiyoshi, Kenichi Sawazaki, Kango Yamada)
Inverted planning
Expressive Engineering Majors Preparatory Room
Scientific and technological research and development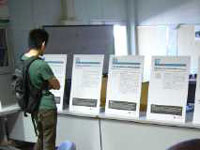 Natsu Kawakita + Nobuya Suzuki
ImageArray[t]
Mamiko Yoshida
point
Nobuyuki Yamamoto, Mariko Sakamoto, Tomoko Kawada, Mitsuo Nakazato
Shion (SightSound)
SH project (Hiroyuki Ishihara, Kong Soo-Kyung, Yasuhiko Takeya)
VR seesaw
Junpei Araki
Table
Satoshi Hama
soft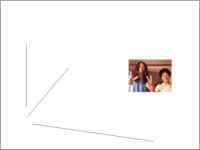 Geo Media Contents Project
Screening
Nobuhiro Azuma, ALIMO, Ayako Ide, Hiromi Imamura, Kokoro Usami, Yasuhiro Sera, Kayoko Kuwayama, Tsumugi Harunari, Yuko Hoshi, Tomomi Muraoka, Hiromitsu Murakami, Arisa Wakami
Animation Harvest
Oct 9 (Mon/Holiday) 18:00 - 19:30
Oct 15 (Sun) 13:00 - 16:30
Softopia Japan Center IAMAS MediaLab + Seminar Hall
Café Screening (Loop screening)
Oct 5 (Thu) – 9 (Mon/Holiday) 18:00 - LAST
LIFESTYLE@CAFE
Address: 288 Tsurumi-cho, Ogaki / TEL: 0584-75-2112
Oct 11 (Wed) – 14 (Sat) 18:00 - LAST
Soy cafe
Address: 2-40 Kuzegawa-cho, Ogaki / TEL: 0584-78-4773
http://www.ogaki-tv.ne.jp/~ks-328/
Tomoko Igarashi, Shunsuke Takao, Nobuyuki Yamamoto
squall
Fri-Sun, Oct 6-9, 13-15
Softopia Japan Center 11F Conference Room 5
Performance
10/14(土)15:00 - 17:00
マルチメディア工房(IAMAS)
Oct. 14 (Sat) 15:00 - 17:00
Multimedia Studio (IAMAS)
Time Travelers Ensemble (Tomoya Shinoda + Akiko Ushijima + Yoko Takayama + Yukari Bunya)
Time Travelers Ensemble Mystery Concert in Ogaki
electric resistance (Hiroyuki Hori, Naohide Matsunami)
Ver1.1
PAN (Junichi Kanebako, Emiko Kashiwagi)
Analog Musical Instrument meets Digital Musical Interface
Mariko Sakamoto
the current of N
The Breadboard Band (Katsuhiko Harada, Kazuki Saita, Shosei Oishi, Masayuki Akamatsu)
BBM.2 [Breadboard Model Ver.2]